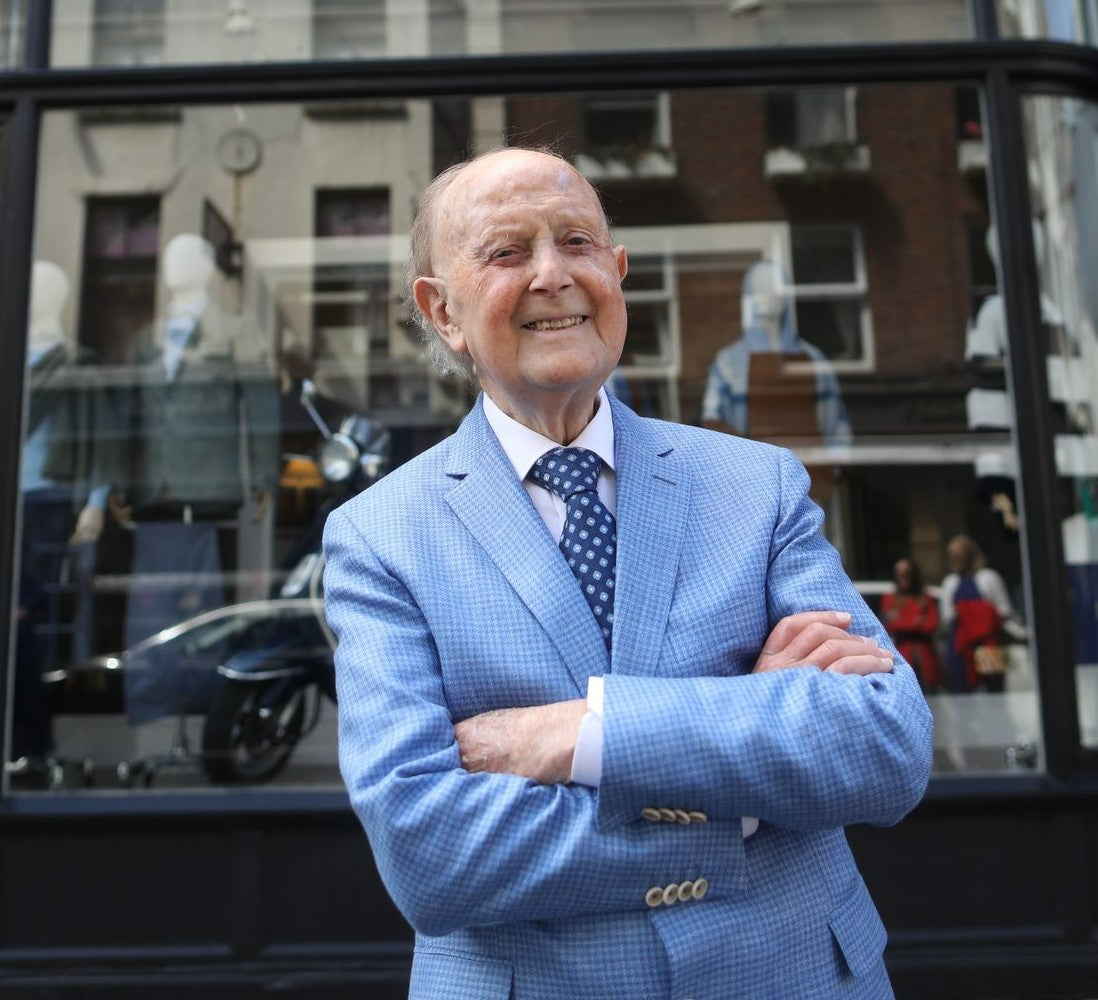 The Story Of Monaghans
Tom Monaghan alongside his late wife Teresa opened the doors to their family business, Monaghans Cashmere, on the first of October 1960. This year, not only are we celebrating the store's sixty second year in business, but we also celebrated Tom's 97th birthday.
In the last decade, Monaghans Cashmere has been joined by Suzanne, Tom's daughter, who grew up in the business as a young girl spending school holidays helping out in-store. Her transition to creative director and designer of Suzie Monaghan Cashmere was a natural progression. Suzanne's first collection was launched at the Arc Fashion Show in 2016 and proved to be a huge success. Her fourth collection, a nod to Monaghans Cashmere of the sixties, has already shown huge interest by all Monaghan's loyal customers.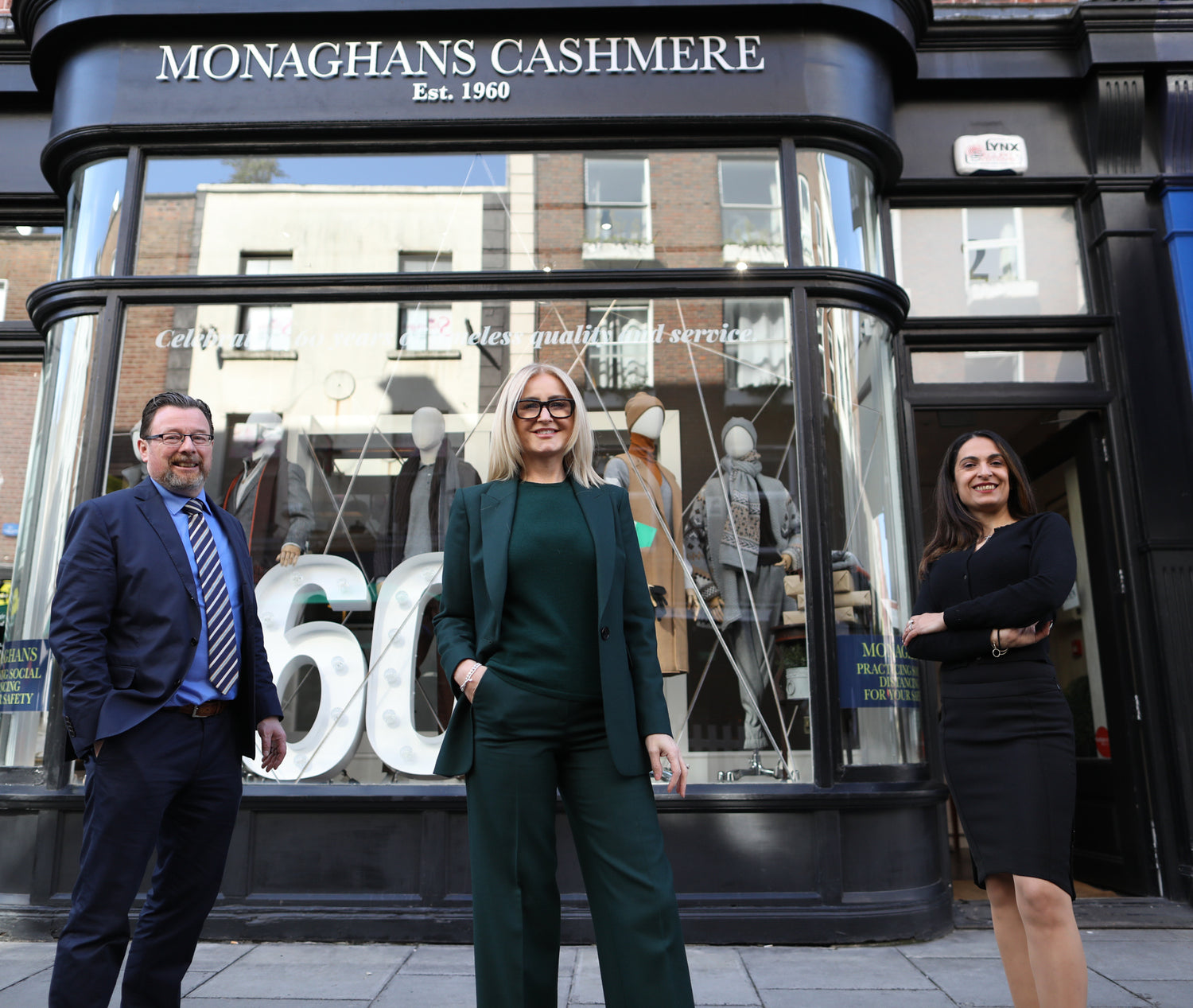 The Monaghans Team
Tom and his incredibly hard-working team have welcomed customers from all over the world and have made many great friends. Tom prides himself in excellent customer service and loves nothing more than to greet all his clients personally. 
At Monaghan's our love for all things cashmere is immeasurable. It is our ethos to provide quality cashmere that stands the test of time and we will never compromise on this. Cashmere is in our DNA, we adore our products and hope you will too.